Why should my child learn Taekwondo?
Taekwondo is a popular martial art amongst both adults and children. Now more than ever, exercising at home during lockdown is essential for both physical and mental health.
Taekwondo for Kids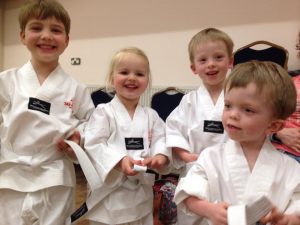 At our New Forest Taekwondo club we teach children as young as 4 years' old.
Top reasons for your child to learn Taekwondo:
1. Taekwondo helps develop self confidence.
2. Taekwondo and other martial arts teaches respect for others and discipline.
3. Learning Taekwondo from a young age helps develop flexibility, balance and core strength.
4. Through the structured grading process, your child will learn goal orientated behaviour and will help them practice both motor skills and mental learning. Can you imagine the kudos at school (when they finally return!) for receiving a new belt?
5. Taekwondo for kids is about fun! Each session is varied and focusses on different areas to improve upon but without your child realising they are learning as much as they are! We also run special Family Classes where parents and their children can train together which is a great bonding experience for all.
6. Competitions – learning Taekwondo can encourage your child to enter local and national competitions and this is a great life skill. Once lockdown is over, why not set yourself a new challenge?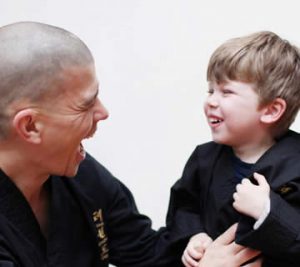 7. Social skills – teaching your child Taekwondo is great for those wanting to expand their social skills. Partnering with new children on various activities (even virtually) will help them make new friends and encourage them to socialise with children of a different age, gender and ability.
If your child is interested in a FREE TRIAL, we hold daily Facebook Live sessions via our Facebook page.
Please email Nic Reed, 4th Dan Instructor for more information about our virtual subscription service. During lockdown, paying students receive grade level classes and personal 1-1s via Zoom.